*This post contains affiliate links and I will be compensated if you make a purchase after clicking on my links. I was compensated for this post.
School's out for summer! Today was the last day of school for my kiddos, and we've got a lot of plans for family fun this summer! My family and I recently moved from the Pacific Northwest to Georgia (very close to the Florida state line), so we will have plenty of fun in the sun the summer!
No matter what the kiddos are up to this summer,
Gymboree
has so many cute and fun outfit choices from dressy clothing to everyday playwear. This summer, my children will need lots of playwear because
I've started a list of things we can do to get out of the house (while staying local) this summer. Our summer plans including:
visiting the local aquatics center

visiting the waterfront park

visiting different playgrounds in the area

visiting the zoo

taking swimming lessons

going to local museums

going to the beach
There are also so many fun activities the kiddos can do on their own streets with their neighborhood friends...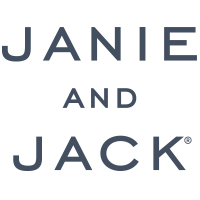 My kiddos love blowing bubbles. We have a bubble machine, and I've also stocked up on lots of bubbles for them to blow and watch float away... Or sometimes they try to catch them and pop them. Gymboree has the perfect playwear for blowing bubbles with friends. Don't these shorts and tees look comfy and cute!? My son would look adorable in the black and white shorts, and the pink shorts are perfect for my daughter.
A water balloon fight sounds like lots of fun! There are so many kids on our street, so we definitely should have at least one major water balloon fight this summer, and we can't forget the water guns!
My kiddos also love chalk, and I've got a lot of sidewalk chalk for them to draw lots of cute pictures and practice their letters and numbers. And Gymboree has lots of cute and affordable tanks, shorts, cropped leggings, and tees for the kids to wear during all their summer fun.



And for trips to the local pool, beach, or splash pad, Gymboree has an amazing selection of swimwear. Last summer, my daughter took swim lessons, and she looked so stylish in her Gymboree swimsuit and swim cover. At the time, my son wasn't too fond of the water, but he still looked adorable in his Gymboree swim shorts and swim shirt. Gymboree also has the perfect sandals for the beach or pool. I have my eye on a couple swimsuits for my kiddos for this summer.
I'm adding this Bright Coral Ikat 1-Piece Swimsuit and these Colorblock Board Shorts to my summer shopping list.
These kids are having a blast in their Gymboree denim shorts while taking a break from riding their bikes. My husband and I plan to take my daughter shopping for a new bike soon. She outgrew her old bike. Kids grow up so fast, so we have to make sure their childhoods are as fun as possible!
I just love these Gymboree shorts! Also Gymboree has a great selection of fun hats and sunglasses to protect children's young eyes from the sun.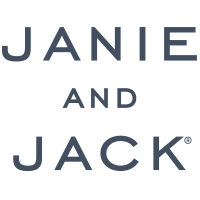 Summer also means the patriotic holidays like Memorial Day and Independence Day/4th of July are just around the corner.
Gymboree
's Americana Shop has everything you need to have your child in red, white, and blue from head to toe! The Americana Shop has so many red, white, and cool looks perfect for parades, cookouts, and fun all summer long!
As a military family, there are always patriotic events, parades, and celebrations to attention, and a great red, white, and blue outfit is absolutely necessary! I love this red, white, and blue maxi dress, and think the denim vest and sandals complete this outfit perfectly. I definitely need this for my darling daughter. These fabulous items are in the Gymboree Americana Shop.
And I love these patriotic pieces from the
Gymboree Americana Shop
for my toddler son. I have a thing for patchwork, so these shorts are totally adorable to me, and they will look great on my son. And that hot dog tank is just too cute! And the flag sneakers are perfectly patriotic.
So it looks like I've got some shopping to do, and my kiddos will be ready for summer fun. They'll be stylish, comfy, and cute in Gymboree's awesome outfits. So you know some of the things I have planned for my family for this summer. Now
w
hat are your family's plans for this summer?
Whatever you're up to this summer, b
e sure to use the hashtag #locallegends in any of your social media posts! Thanks for reading, and leave a comment below telling me your summer plans. I could use more ideas for fun in the sun!